Vermeer Environmental Recycling Equipment: Brush Chippers, Stump Cutters, and Mini Track Loaders.
January 4, 2023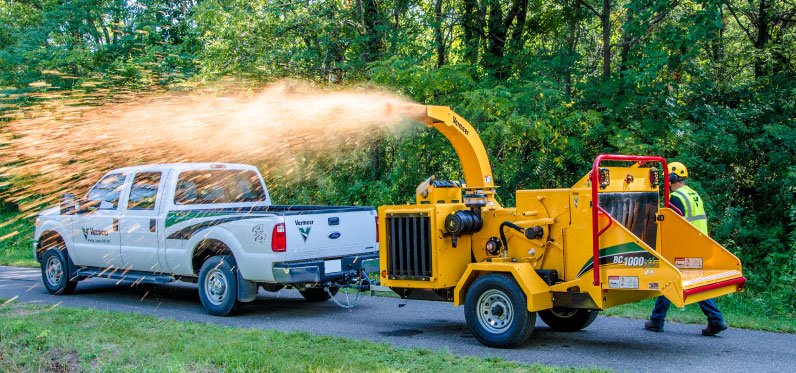 Get your hands on the most popular tree care equipment.
Brush chippers, stump stump cutters and mini track loaders are all essential machines for your tree care business. Get ahead and secure these machines early to book jobs at peak demand. When you buy Vermeer, you get industry leading, reliable equipment that will take your job performance above and beyond. Check out the most popular Vermeer models available.
Vermeer Stump Cutters
SC292 Stump Cutter
Replace back breaking labour with the SC292 Vermeer stump grinder to get the job done. Also known as a stump grinder, it is a perfect size that fits in tight spaces, this machine is self-propelled and built with innovative features to improve operator safety and convenience. The 26.5hp EFI Kohler engine gives this compact unit full-sized power with an easy start-up.
Key Features:
Two speed hydraulic ground drive system
Yellow Jacket Cutter System – Get faster, easier serviceability, and extended pocket and tooth life
Operator presence handle system design – Disengage the cutter wheel if operator lets go of the control handles for the boom swing, boom raise/lower and machine propel
AutoSweep function – Automatically adjust cutter wheel sweep rate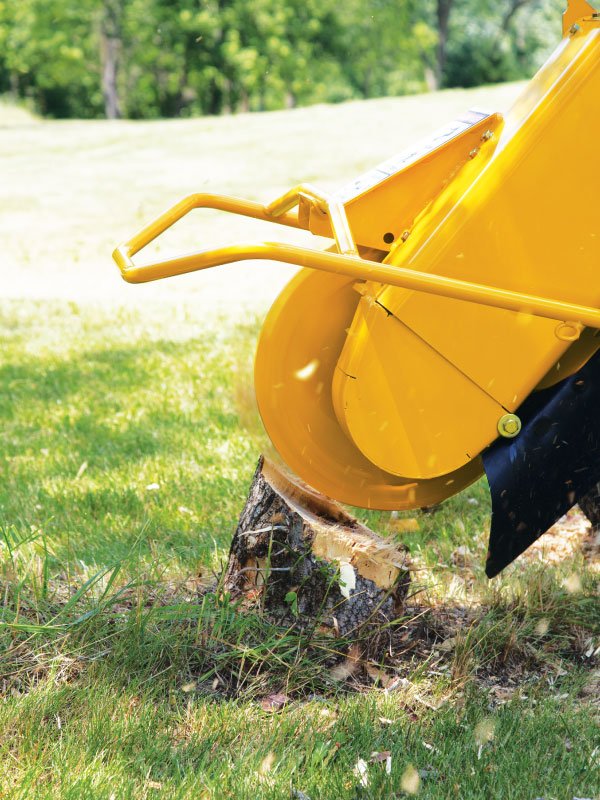 ---
Vermeer Brush Chippers
Vermeer BC has many brush chippers (also known as wood chippers) available to make your tree maintenance tasks easier. From smaller residential jobs to heavier commercial work, Vermeer has machines catered to your needs.
BC1000XL Brush Chipper
Our most popular wood chipper model is the BC1000XL thanks to its adaptability to many jobsites. Giving a generous 85hp engine and operating weight of 4,680 lbs, it comes in both gas and diesel variations. Featuring patented Vermeer EcoIdle™ and SmartFeed technology, this fuel efficient, dependable and powerful machine is a workhorse for your wood chipping and disposal needs.
Key Features:
Large feed opening – 12" (30.5 cm) tall cutting capacity helps boost productivity
SmartFeed – Feedsensing control system automatically stops and reverses the feed roller when feeding larger, hardwood material
EcoIdle™ Engine Control System – reduces noise and fuel consumption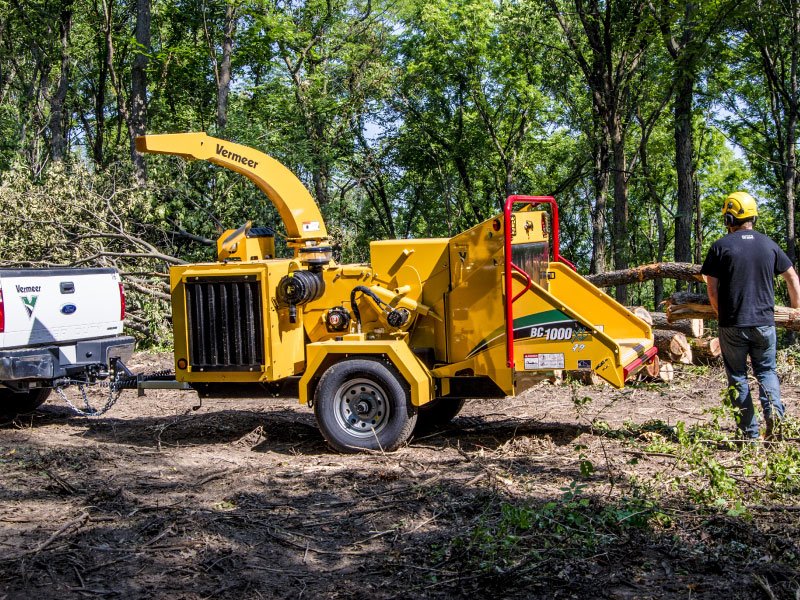 BC700XL Wood Chipper
You'd never guess that the BC700XL is Vermeer's smallest wood chipper because of its powerful punch in performance. Featuring a 25 hp Kohler EFI engine, bottom feed stop bar, and SmartFeed control system, this unit gets the job done efficiently. Its centrifugal clutch system stops belt slippage which helps reduce maintenance cost.
Key Features:
Large feed opening – 8" (20.3 cm) tall cutting capacity increases productivity
SmartFeed – Feedsensing control system automatically stops and reverses the feed roller when feeding larger, hardwood material
Wide axle adds side-to-side stability and enhances transportability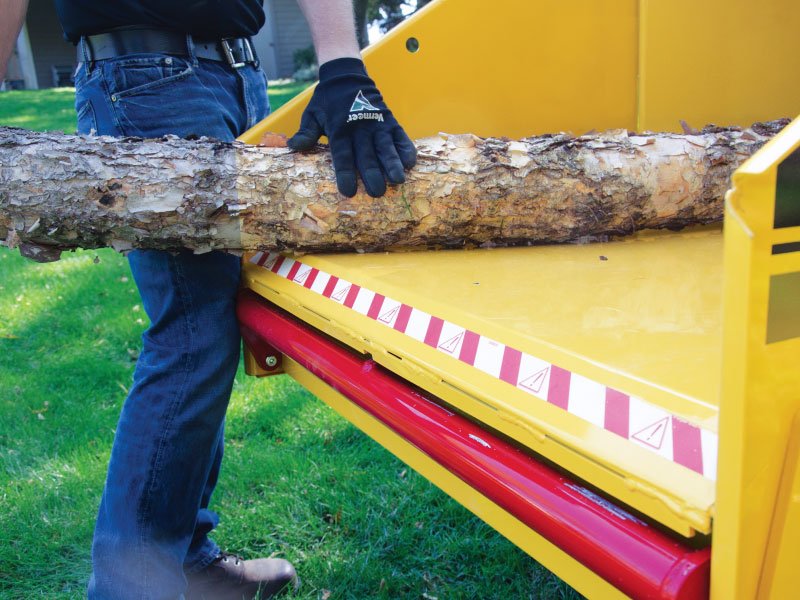 ---

Vermeer Mini Track Loaders
S925TX Mini Track Loader
Adaptable to many jobs, the Vermeer S925TX gives you the power and reliability to knock out the toughest challenges. Designed with a chariot-style operating system, give your operators the comfort and productivity they need. Easily move over uneven terrain and rocky soil with a 6" (15.2 cm) ground clearance and high-mounted track sprocket.
Key Features:
925 lb (419.6 kg) rated operating capacity
85.5" (217.7cm) maximum hinge pin height
Dual hydraulic auxiliary system and universal mounting plate
7" (17.8 cm) or 9" (22.9cm) tracks
Easy access for maintenance with removable panels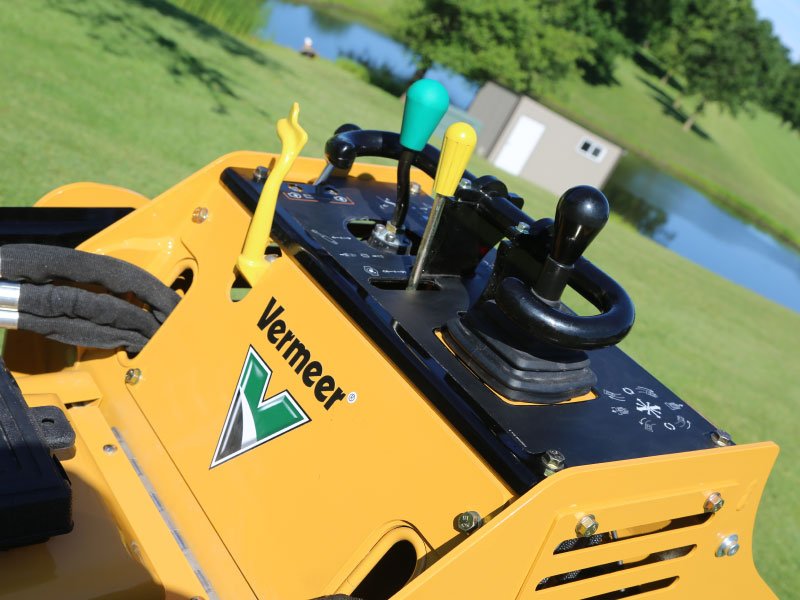 CTX160 Mini Track Loader
Work in tight spaces with the upmost power and performance of Vermeer equipment with the CTX160. Coming in at a total width of only 42" (106.7 cm), this machine gives maximum traction and low ground pressure. Built standard with a dual hydraulic system to power your attachments, you also get pilot-operated ground drive to keep smooth control of the joystick.
Key Features:
1,600 lbs (725.7 kg) vertical lift capacity
88.75" (225.4 cm) maximum hinge pin height
Chariot-style operator platform to increase stability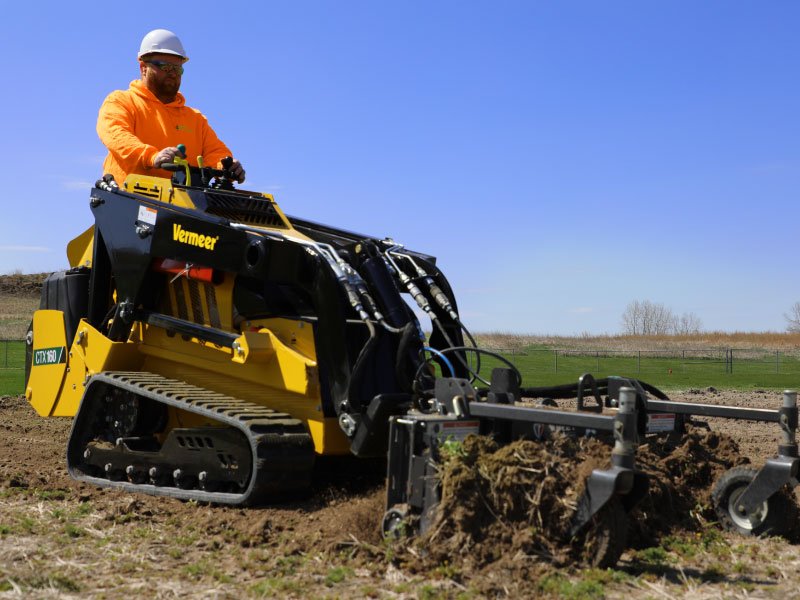 ---
Are you ready to boost your operations with the best-selling Vermeer equipment? Speak to our Vermeer BC sales representatives today to find out which machine is ideal for your business.