G.R.I.T. Advantage Customer Rewards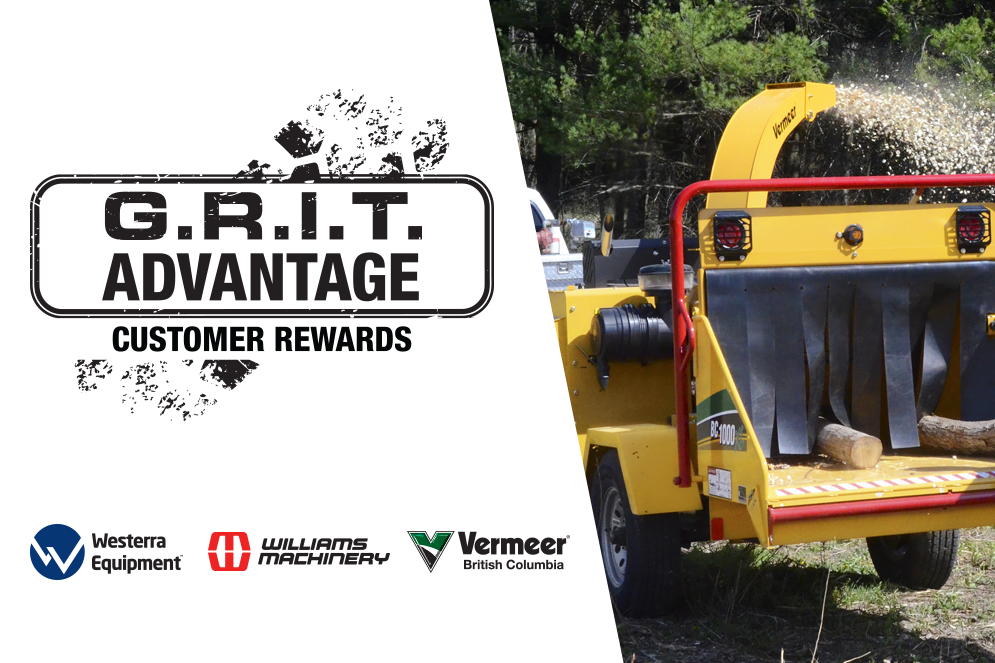 How G.R.I.T. Advantage Customer Rewards Work
Do Business with Us
Purchase new or used Vermeer equipment and/or serialized attachments.
Earn Points with Each Purchase
Earn points for each qualifying transaction. Spend $2 and earn 1 point.
Use Points Towards Rewards
Redeem points for rewards and discounts. 10,000 points equals $100 off equipment services.
Speak to our sales representatives today to learn more about which machine can best suit your needs.